Services covering the City of Greater Dandenong, City of Casey and Cardinia Shire
Housing Support
---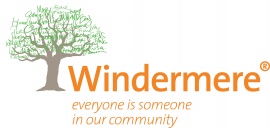 If your family has been moving about because you can't find a permanent home, or you are facing the very real possibility of losing your home, we can help you. Depending on your situation we can work with you to help your family to find long-term public housing, a private rental or avoid eviction. We can help you by providing information and support so your family can secure the long-term accommodation you need. We can assess the needs of the whole family to provide support, information and referrals to appropriate services with the aim of breaking the cycle of homelessness.
---
---
Service Area: City of Casey, Cardinia Shire
Eligibility Criteria: If you are a family in the City of Casey or Cardinia shire who is homeless, facing homelessness or living in emergency accommodation, we can help you.